I had to get prettified for a meeting and then a new ID badge picture (which came out awesome!) so I figured I would share. My favorite part about this look is the headband. I love headbands, and the bow is just too pretty.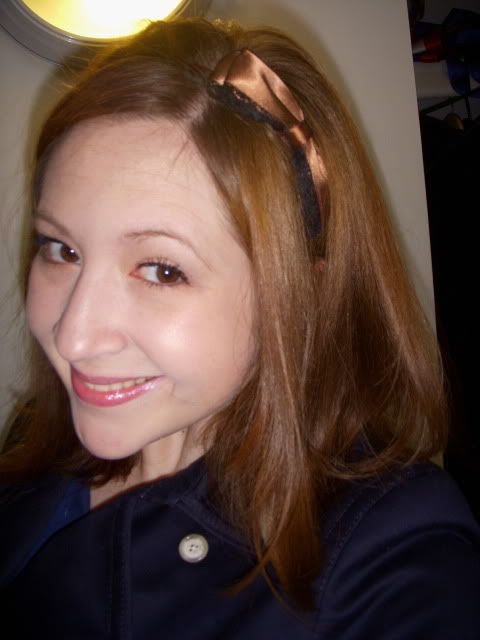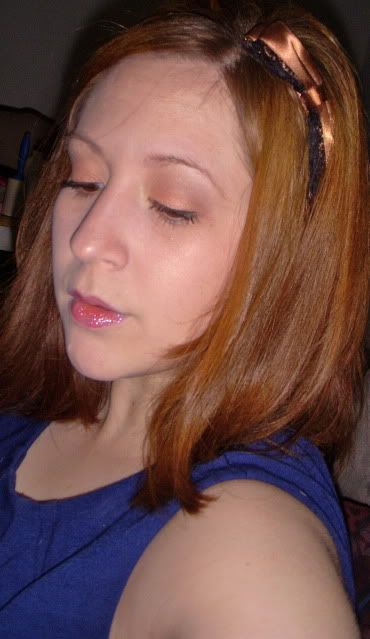 Face: Revlon ColorStay foundation, MAC MSF Smooth Merge on the cheeks, Too Faced Leopard Bronzer to contour, Almay Finishing Powder, and Coach Shimmering Powder to illuminate
Eyes: Too Faced Shadow Insurance, MAC Paradisco on the lid, MAC Remotely Grey in the crease, MAC Ricepaper to highlight, Revlon Colorstay liner in Black, and Falsies mascara.
Lips: Revlon lipstain in frenzy and Chanel lip gloss in glossimer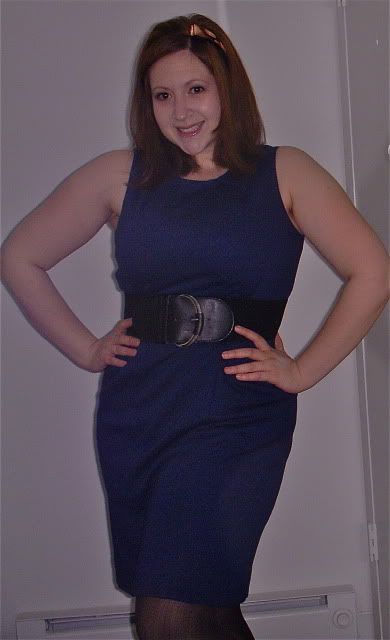 This dress is adorable. I paired it with a black belt from Forever 21 and tights from Chinese Laundry. I had a lot of walking to do today so I wore a ballet flats from Steve Madden.